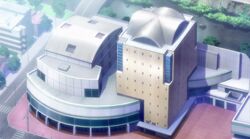 The Nagano Prefecture qualification for the 71st Inter High School Mahjong Championships features 58 schools. Aside from its top two schools in the prefecture—Ryuumonbuchi High School and Kazekoshi Girls' High School—the remaining 56 schools go through a first round of elimination matches. Its commentators are professional mahjong player Yasuko Fujita and an Kenta Mishina.
History
Nagano Prefecture is home to perennial mahjong powerhouse Kazekoshi Girls' High School. Over the past year, however, its position at the top of the prefectural rankings has been overtaken by Ryuumonbuchi High School, which defeated Kazekoshi in the previous year's qualification tournament. These two schools are immediately followed by Susobana High School, ranked third in the prefecture after the autumn tournament.
Team tournament
Tournament draw
Semi-final A
Group A
Midorigaoka Agriculture School
Tatsumi High School
Minakata High School
Mamejima High School
Group B
Kyouka High School
West Shinonoi High School
Oushouji High School
Miwa High School
Group C
Sorimachi High School
Okubohara High School
South Maemiya High School
Nishibara High School
Semi-final D
Group D
Akanuma High School
Furusato High School
Wada High School
Group E
Group F
Nagarou High School
Central Yadaka High School
Haba High School
East Shinonoi High School
Group G
Tateishi High School
North Maemiya High School
Yama High School
Semi-final H
Group H
Kotobukidai High School
Sawamura High School
Hanamaki High School
Yumifuri High School
Group I
Inariyama High School
Minamigaoka High School
Daishiro High School
Shiroyama Trade School
Group J
Okaya First High School
Motozenkouji High School
Daiouji High School
Shinmei High School
Semi-final K
Group K
Ooshiba High School
Ookuwa High School
Sotsugawa High School
Group L
Kashiwakiyosui High School
Marudzuka High School
Soyano High School
Group M
Kyoukadai High School
Metoba High School
Harunahira High School
Wakasato High School
Group N
Genbayama High School
Wakadzuki High School
Final
Individual tournament
Day 1
On the first day of the individual tournament, each player plays a total of twenty east wind games. Players are separated into two sections (north and south for the females), and each section plays separately. Players are re-assigned competition rooms after every game. For the women, the top scorers advance to the second day while some of the men are eliminated before lunch.
Rank
Player
School
Year
Diff
Section
1
Yuuki Kataoka
Kiyosumi
1
+436,000
South
2
Mihoko Fukuji
Kazekoshi
3
+298,000
South
3
Yumi Kajiki
Tsuruga
3
+289,000
North
4
Hajime Kunihiro
Ryuumonbuchi
2
+282,000
North
5
Nodoka Haramura
Kiyosumi
1
+277,000
South
6
Tomoki Sawamura
Ryuumonbuchi
2
+272,000
North
7
Hisa Takei
Kiyosumi
3
+269,000
South
8
Jun Inoue
Ryuumonbuchi
2
+260,000
North
9
Momoko Touyoko
Tsuruga
1
+253,000
North
10
Kana Ikeda
Kazekoshi
2
+250,000
South
11
Miharu Yoshitome
Kazekoshi
2
+245,000
South
12
Shio Katagiri
Tenryuu
3
+241,000
South
13
志波令
Susobana
2
+237,000
North
14
Shiori Nakayama
西原山林高校
3
+232,000
North
15
Mako Someya
Kiyosumi
2
+229,000
South
16
Sumiyo Fukabori
Kazekoshi
2
+224,000
South
17
Azumi Kirihara
Tenryuu
3
+216,000
South
18
雨宮須摩子
Susobana
2
+211,000
North
19
西沢心
Kaichi
3
+208,000
South
20
Satomi Kanbara
Tsuruga
3
+203,000
North
21
市川望
Jouyama
3
+200,000
North
22
Seika Bundou
Kazekoshi
1
+199,000
South
23
琴瀬川成美
杏花台高校
3
+195,000
North
24
Saki Miyanaga
Kiyosumi
1
+193,000
South
25
Sakurako Ootaki (TV)

Hitomi Munesue (DVD)

East Chikuma
3
+190,000
North
26
Mai Tanaka
Imamiya
3
+188,000
South
27
Natsumi Yumino
Kazekoshi
3
+187,000
South
28
Eiga Shimotsuki
Hokutenjin
2
+185,000
North
29
Kazue Nanpo
Hirataki
1
+183,000
North
30
Yuki Oshimizu
Takasegawa
2
+179,000
North
Day 2
On the second day of the individual tournament, each player plays a total a total of ten hanchan (east–south wind) games. Players from both sections of the first day are combined into one group and the scores are reset to zero at the start of the day. Players are re-assigned competition rooms after every game. The players with the top three scores at the end of the day earn the right to enter the national tournament.
Ad blocker interference detected!
Wikia is a free-to-use site that makes money from advertising. We have a modified experience for viewers using ad blockers

Wikia is not accessible if you've made further modifications. Remove the custom ad blocker rule(s) and the page will load as expected.