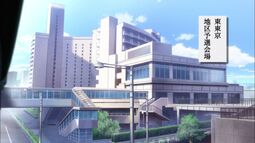 The
East Tokyo qualification
for the
71st Inter High School Mahjong Championships
is won by
Rinkai Girls' High School
. Its commentators are professional mahjong player
Sukoya Kokaji
and announcer
Kouko Fukuyo
.
History
Rinkai Girls' High School has been the champion of the East Tokyo qualification area for the past 15 years. By qualifying for the 71st Inter High, Rinkai makes its 16th straight appearance in the national championships.
Behind the scenes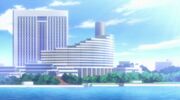 Episode 20 of the Saki anime uses the East Tokyo tournament venue as the venue of the West Tokyo qualification tournament. It is not known whether this is an intentional change.
Ad blocker interference detected!
Wikia is a free-to-use site that makes money from advertising. We have a modified experience for viewers using ad blockers

Wikia is not accessible if you've made further modifications. Remove the custom ad blocker rule(s) and the page will load as expected.